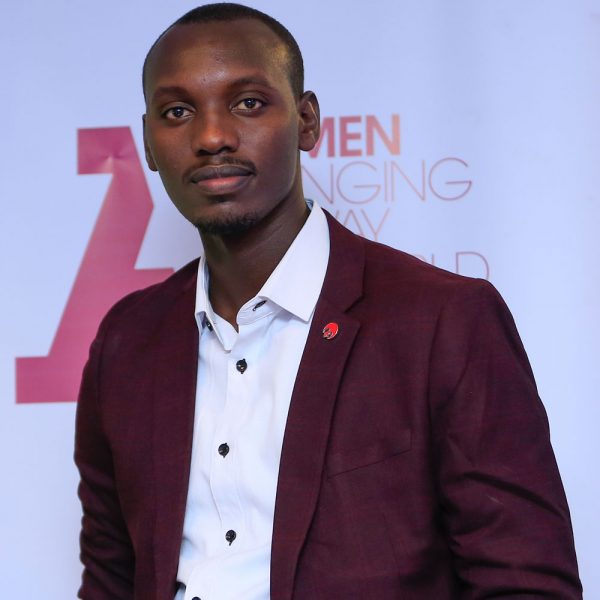 Vision:
Create a healthier society in which everyone has access to good quality of healthcare.
Biography
Egide HARAGIRIMANA is a Doctor of Medicine from the University of Burundi and is the Co-Founder and Co-chair of Village Health Action, a non-profit health organization aiming at promoting public health from grassroots to national level. Through this organization, he has organized a dozen of community outreach activities in remote areas, and in population-dense urban neighborhoods in Burundi. His primary focus has been non-communicable diseases (NCDs). Today, his teams have screened around 10 thousand and trained approximately thirty thousand people on NCDs.
 He is the Co-Founder and Executive Editor of Burundi Medical Journal, the only scientific journal which is in English. He is opening a portal for young researchers to publish articles and abstracts online. His mission to build capacity, to bridge major gaps that the community faces in connecting with other hubs for professional growth and development.
Egide is very active in curbing NCDs and led Our Views, Our Voices at national level acting young professionals chronic diseases network chapter leader, an initiative of the Non-communicable Disease (NCD) Alliance that seeks to equip people living with NCDs with the skills and knowledge to lead the NCD response. These community-driven conversations were used to build political engagement leading up to the third United Nations High-Level Meeting held in September 2018, in New York. This has led me to become the Burundi Focal Point for SDG3-Good Health and Well-Being on the behalf of YP-CDN. In this framework, He led the Youth Consultations to collect evidence in preparation of the Global Conference on Primary Health Care in Astana, Kazakhstan.
He has trained thousands of young people in vocational skills in an effort to reduce youth unemployment; it has aim to empower them in English and computer skills. Most of students come from rural zone and have difficulties to do pay themselves a training in English and computer. He is providing a free training to help these students to get a minimum level of English that will allow to work in East African community and a minimum of computer literacy helps students to overcome obstacles in writing their thesis.
Egide is at early career in research and was awarded a training by world health organization for young doctors aspire to begin their career in research. He therefore co-organized the first regional scientific conference exclusively in English on research and got more than 150 participants from the Great Lakes Region. He is also an advocate of harm reduction and has a medical center that treat, empower young drug users; he was sent therefore in an exchange program by World Health Organization in Mombasa.
He is a change maker and catalyzer and attended One Young World summit which is Junior world economic forum and was recently recognized as ambassador of June worldwide with other 10 of 11 young people. Egide has excellent skills in leadership and is currently a fellow of the prestigious Acumen fellowship and was chosen as one the 25 innovators across Africa driving the change in American Emerging leaders Express (AMEX) boot camp by Ashoka held in Nairobi from 18th to 20th September.
Egide is a member of different organizations in which he play a big role online such as cancer epigenetics society, royal society tropical medicine and hygiene which is dedicated to improving tropical medicine and global health. His organization is registered at CIVICUS Alliance which open to massive opportunities of grants; member of share-net Burundi in which he is in the technical group and share his skills to promote sexual and reproductive health rights (SHRH),a network member of NCD Alliance.
He also founded "Healthcare Social Media Burundi" and co-founded "Healthcare Social Media Africa," which is a tweet- and citizen-driven community with the aim of promoting sustainable e-health development. By bridging gaps in language, knowledge management, and research he has been a major advocate for my hometown community, Burundi and Africa as a whole. These achievements have been recognized at global level as a young influencer and changer maker. 
Dr Egide keeps on learning and is certified skills like epidemiology in public health, research methodology, Introduction to global health, and economic evaluation in global health from University of Washington. He is Sustainable Development Goals (SDGs) promoter, global health advocate, global shaper and social entrepreneur.
Priorities:
Strengthen the prevention and treatment of substance abuse, including drug abuse and harmful use of alcohol.by applying a comprehensive package for HIV and harm reduction.

Curb Non communicable diseases and its risk factors such as tobacco from prevention to treatment.

Reduce the burden of communicable diseases such as HIV, malaria, and tuberculosis through health education.

Promote child, adolescent  and maternal health by reducing preventable deaths of newborns and children under 5 years of age

Promote access to sexual and reproductive health-care services, including for family planning, information and education,

halve the number of injuries from road traffic accidents

advocate for universal health coverage and primary healthcare at local and world level

Promote evidence-based research and entrepreneurship in medical field.